GENERAL MERCHANDISE
All orders outside of the U.S. please call our toll free number (800) 521-6579.
Due to our low prices, order minimum $25.00 "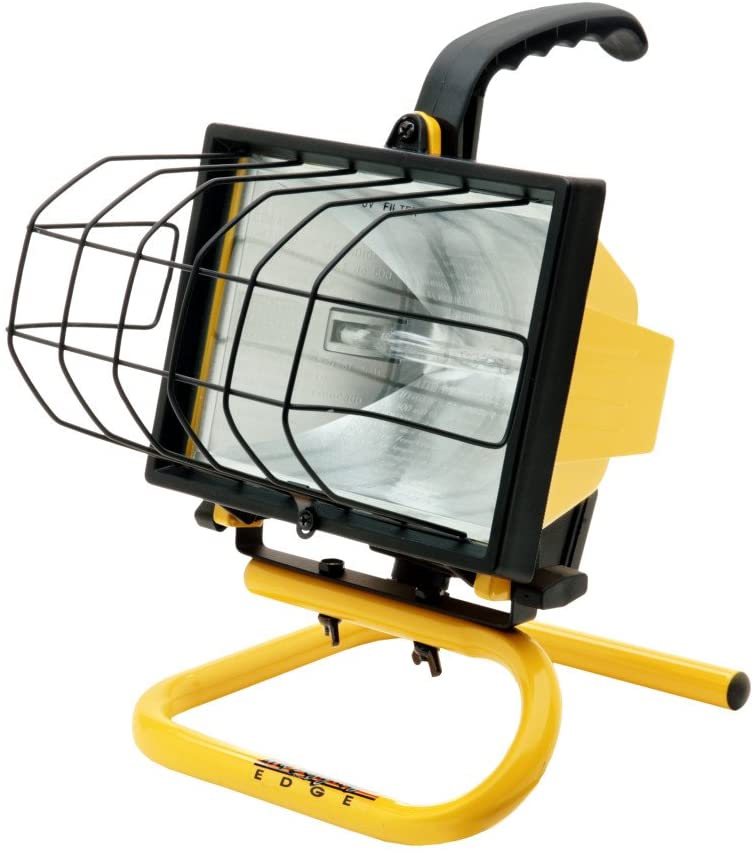 500 Watt Portable Work Light
---
Indoor/Outdoor
500W Portable Halogen Work Light comes equipped with a floor stand making it ideal for most work or home construction jobs the foam handle makes transporting this light a breeze the tilting head insures you can direct the light to where you need it most while the shadow fighter grill helps to reduce shadows so you will always have the best quality lighting. Comes with wire grill guard & tempered glass for added safety. Perfect for jobs in the garage, shed, basement or workplace this light is weather resistant so you can use it outside too.
**Includes one 500W halogen bulb.
WL500

24 ft Trouble Light With Metal Cage
The Bright Way 25" Trouble Light helps with temporary indoor and outdoor lighting needs. This portable handheld light has a metal bulb guard. Comes with off/on switch and SJTW cord
R32125