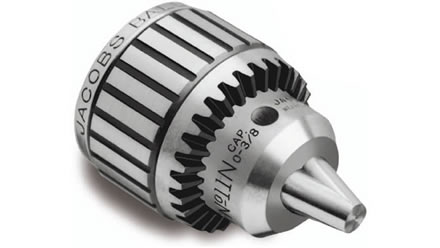 Jacobs Ball Bearing Taper-Mount Chuck 16N 1/8" - 5/8" Capacity
Jacobs
$199.99
199.99
SKU 30227
More Details
STANDARD FEATURES: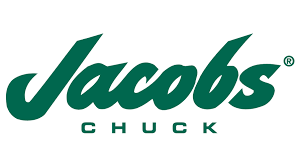 1/8" - 5/8" CAPACITY
The Super Chuck® ball bearing chuck is specifically engineered for heavy-duty, tight tolerance production drilling. It is adaptable to a wide range of production drilling equipment, jig borers, milling machines, lathes and radials
Utilizing a ball thrust bearing to reduce friction in the chuck closing mechanism, it permits the application of more gripping force on drill shanks to maximize drilling torque under the most demanding machining conditions
Jaws center-ground for absolute straightness and alignment
One-piece sleeve design eliminates cracks between driving teeth
Sleeve teeth, nose piece and keyholes are through hardened, providing outstanding wear resistance
Fluted sleeve standard
100% Inspected for performance and precision
T.I.R. 0.003" Maximum at 0.3125"
SPECIFICATIONS:
Capacity Range: (in./min. - max.) 1/8" - 5/8" (0.125" - 0.625")
3JT Taper
Mounted Key Used K4
Closed Length: 4.31"
Open Length: 3.26"
Sleeve Diameter: 2.63"
Stock Number: 30227
Model: 16N
Specifications
• Ball Bearing Construction Maximizes Gripping Force and Drilling Accuracy. • Jaws Center-Ground for Straightness and Alignment. • One-Piece Sleeve Eliminates Crack Between Driving Teeth Often Found in Other Designs. • Through-Hardened Sleeve Teeth Plus Hardened Nose and Keyholes Provide Outstanding Wear Resistance. • Fluted Sleeve Standard. • Each Chuck 100% Inspected for Performance and Precision. • T.I.R. 0.003" Maximum at Half Capacity.