5/16" Grade 43 High Test Chain Self Colored (SOLD BY THE FOOT)
$4.29
4.29
SKU SCHT312
More Details
Grade 43 chain (G43 of G-4) is designed for use in load binding, towing, logging, and other applications requiring high strength.
It is made from carbon steel and is available in bright galvanized or zinc-plated finishes.
Grade 43 chain is proof tested and should NOT be used in overhead lifting.
ONLY SOLD IN STORE
Our Best Sellers:
6.49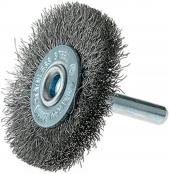 8.99