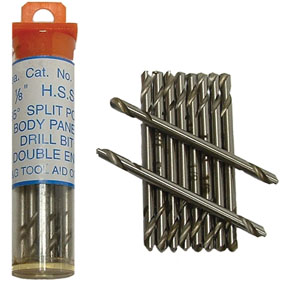 15210 S& G Tool Aid 10 PC 1/8" STUBBY BODY PANEL DRILL BIT WITH DOUBLE ENDS
(1)
15210 S&G TOOL AID 10PC. 1/8" STUBBY BODY PANEL DRILL BIT WITH DOUBLE ENDS. Made of high speed steel for sheet metal. Have 135 degree split points for fast drilling without center punching. Packed ten drill bits in a hang-up plastic display vial. Sold per Package.
SKU

15210
Featured positive reviews:
my last order
09/25/2020
Everything on my order came as expected, promptly and uneventful, thank you very much. I will order again and will recommend Kitts Industrial to my friends.