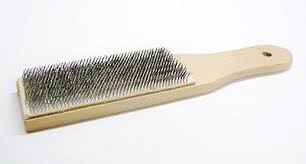 No. 10 Heavy Duty File Card
No. 10 Heavy Duty File Card
1
(1)
No. 10 Heavy Duty File Card
SKU

No.10
Featured positive reviews:
No. 10 Heavy Duty File Card
This is reviewing the Half Round Bastard File
08/24/2019
Think I got my boxes mixed up. The Heavy Duty File Card was a joke. Fell apart etc. This file was coarser tha I had hoped but I'm learning. Thanks for running a good site and making such a variety of files available. Someday I'd like to visit the store.