5.94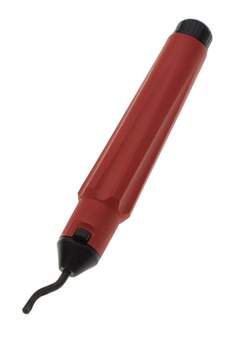 B-3 DE BURR-R TOOL Swivel Head
SKU B3
$5.94
5.94
B-3 DE BURR-R TOOL Swivel Head . 2 interchangable blades. One for deburring steel,copper and aluminum and one for deburring brass and cast iron. Push button blade release.5" plastic handle ensures safer,easier cutting action.
read more

▼
2.40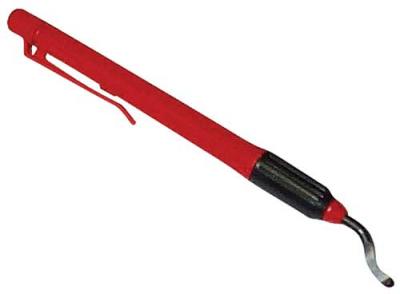 5.99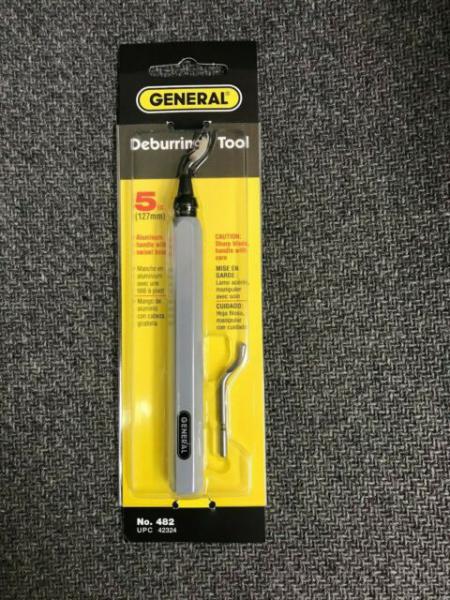 GENERAL TOOLS Swivel Head Deburring Tool with Metal Handle
SKU 482
$5.99
5.99
Swivel Head Deburring Tool with Metal handle
---
The #481 Deburring Tool is ideal for removing burrs from cut iron or copper pipe, conduit and PVC tubing.
DEBURR ROUGH EDGES - Use tool to remove leftover burrs from cut pipe, tubing, conduit, and PVC tubing

ALUMINUM HANDLE with SWIVEL HEAD- swivel head deburring tool delivers equivalent performance and quality as higher priced deburring tools without the price tag

SPRING LOADED LOCKING COLLAR, PIVOT BLADE – easily push down spring loaded locking collar, pivot blade allows for easy and quick burr removal

TWO INTERCHANGEABLE BLADES – Deburring tool comes with two interchangeable blades, 482A (black) for steel, copper, aluminum and plastic and the 482B for cast iron and brass

MANY FUNCTIONS – deburring tool can be used for home use, plumbing applications or as a machinist tool in the shop
read more

▼
*Quantity Pricing Available. Follow link for details.
**Variable Price Available. Follow link for details.