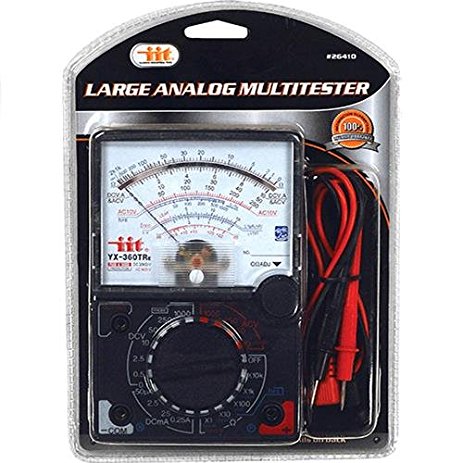 Large Analog Multitester
IIT Illinois Industrial Tools
$13.99
13.99
SKU 26410
More Details
LARGE ANALOG MULTITESTER
Data hold function.
Easy read digital LCD display.
Mirrored scale easily aligns the needle with the eye for an accurate read.
Low battery indicator
Overload protection
Safety leads and inputs avoid accidents
Measures AC/Dc voltage, DC current, resistance
Tests transistors, diodes, continuity and batteries.
Uses 2pc AA batteries and 1pc 9V battery (not included).
Specifications
Test ranges: AC-V:0-200-750V. DC-V:0-200mV-20V-200V-1000V. DC-A:0-200A-2000A-20A-200MA-10A.